Inaugural cruise - In the wake of Captain Jean-Baptiste Charcot
Booking Dates
11/21/2019 through 05/28/2021
Travel Dates
11/21/2019 through 06/14/2021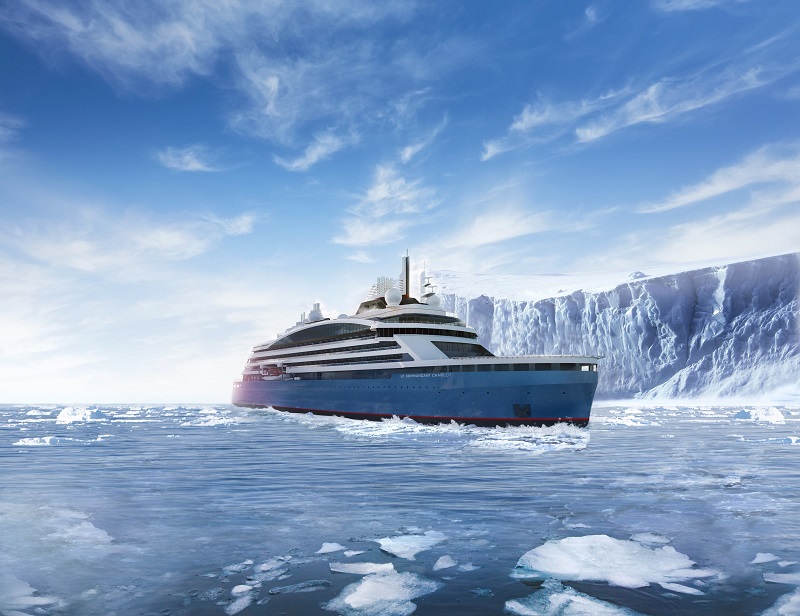 Inaugural cruise – In the wake of Captain Jean-Baptiste Charcot
At the boundaries of the Arctic territories, PONANT invites you on the inaugural cruise of Le Commandant-Charcot, the first hybrid electric polar exploration vessel.
This exceptional 15-day voyage between Iceland and Greenland will take you to discover the emblematic sites of the polar adventure led by the famous French explorer, Jean-Baptiste Charcot.
Your journey will start in Le Havre, which has been the starting point for many expeditions in direction of the frozen territories of the north. After passing the Rockall Rock, frequently battered by impressive waves, you will sail along the coast of the Alftanes Peninsula, in the south-west of Iceland. In this region, haunted by the sinking of the Pourquoi Pas? IV, you will take part in a small ceremony at the site where the wrecked ship lies: a very emotional moment.
You will then reach the shores of Greenland to sail along the majestic and mysterious Blosseville Coast. You will discover the Scoresby Sund, the world's largest fjord network. The Arctic will then reveal itself to you such as you had always imagined it: clad in a thick layer of ice and snow with sparkling reflections and spellbinding silence.
We are privileged guests in these extreme lands where we are at the mercy of weather and ice conditions. The itinerary, landings on certain sites and the observation of certain wildlife cannot be guaranteed. They vary from day to day, making each PONANT cruise a unique experience. The Captain and the Expedition Leader will make every effort to ensure that your experience is as rich as possible, while complying with the safety rules and instructions imposed by the AECO.
Itinerary
Destination
Pricing
Terms and Conditions
| Day | Description | View All |
| --- | --- | --- |
| Day 1 | Le Havre | Details |
| Day 2 | Saint-Malo | Details |
| Day 3 | At Sea | Details |
| Day 4 | At Sea | Details |
| Day 5 | Sailing In Front Of The Islet Of Rockall | Details |
| Day 6 | At Sea | Details |
| Day 7 | Alftanes (Iceland) | Details |
| Day 8 | Blosseville Coast | Details |
| Day 9 | Blosseville Coast | Details |
| Day 10 | Ittoqqortoormiit Region (Greenland) | Details |
| Day 11 | Ittoqqortoormiit Region (Greenland) | Details |
| Day 12 | Jan Mayen Island, Svalbard | Details |
| Day 13 | At Sea | Details |
| Day 14 | At Sea | Details |
| Day 15 | Reykjavík | Details |